Course Overview
Introduction
This training was designed by members of the Disaster Behavioral Health Team of the Emergency Preparedness and Response Division of the Colorado Department of Public Health and Environment.
It is intended to inform and support those professionals whose responsibilities include public health and emergency medical response, resulting from natural disasters, epidemics, and terrorist events. All those who are involved in responding to emergencies may benefit from this course including emergency management personnel and first responders. Members of the general public may also benefit from this material and as more people learn about and increase their resilience, the community itself will be better able to respond and cope with traumatic events.
!!Important Note: This course has interactive features. You may need to allow these to be activated on your computer if you have certain filters turned on. You will be notified once the page loads if this is the case.
Learning Outcomes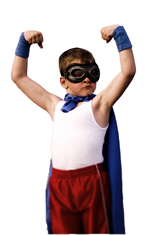 Upon completion of this training, you will be able to:
Define individual and organizational resilience.
Identify factors that promote resilience and characteristics of resilience.
Understand the essential role preparedness and planning have in building individual, family, community, and organizational resilience.
Identify additional training and technical assistance resources for ongoing resilience development.
Elements of the Course
During this course, you will explore five different topics. Each topic begins with an overview of the key concepts for that topic and also identifies the learning outcomes. It is estimated that this course will take you a minimum of four (4) hours to completely explore on your own. However, there are activities, websites and discussions in addition to the core material that may take additional time. The amount of time will depend upon the depth to which you decide to explore these. Sections include:
Readings and Research—This area gives you further background through articles, websites and media.
Learning Activities—You will have one or two learning activities for each topic. In these activities, you will begin to apply the knowledge you gained from the previous research. These will allow you to make connections between the information and your own work or home environment. You will be asked to develop plans, review current processes and formulate action plans. This course is designed to be used by groups and individuals.


Classroom Participants: Discussion will be a key element for those pursuing this training in a group setting. Your faciliator will lead you in a deeper investigation of the issues.

Individual Study: We firmly believe that the culture of the community in which you find yourself does help inform your practice and enrich your learning. For those studying this information independently, we strongly encourage you to include others in a discussion of the quesitons and cases provided in the activities.
Accessible Resources
Many of the documents you will be utilizing in the training are housed on public sites through Google.docs or YouTube. Once you complete the training, these references will continue to be available for you to share with your colleagues and family members. Learning which is shared is often reinforced and the response of those around you may provide some valuable insights.
It is our hope that you will find this training informative, relevant and applicable in your professional and personal lives. Thank you!

We invite your comments and suggestions for improving this training. Please contact:
Manager, Disaster Behavioral Health Services

Emergency Preparedness and Response Division, Colorado Department of Public Health and Environment
303-915-8115